Breeda Miller has been helping Caregivers Carry On for over a decade. Balancing a career and caring for her own mother for eight years, including hospice care in her home, provided Breeda with experience and deep compassion for caregivers. Her stories ring true and have a profound impact on audiences. Her years as a successful business leader inform her program on work/life balance, wellness and courage.
Professional Member of NSA – National Speakers Association
Immediate Past President of NSA Michigan
Co Chair Big Hearts for Seniors, University of Michigan, Ann Arbor, MI
University of Detroit Mercy Graduate
Professional Voice Over Artist
Appeared on The Moth Story Hour on NPR
Award Winning Author
Event Professional
Breeda's professional experience
A graduate of the University of Detroit Mercy with a degree in Communication Studies and Business
Breeda serves at Co-Chair for the Big Hearts for Seniors signature event, Big Hearted Stories, a story telling event in Ann Arbor, MI which raises funds for the premier agencies serving older adults in Washtenaw County.
An experienced savvy MC, Breeda has hosted events large and small to ensure a seamless experience for audience and a smooth transition of programming elements.
Breeda began in Detroit working in radio and television stations for over a decade.
Created and produced major events for one of the largest health systems in the country.  Focusing on employee and donor engagement within the fundraising arena, Breeda developed programs and events that were original and highly successful.
Breeda is a life-long Michigander who enjoys time on her screened porch,  her two silly dogs, two ginormous cats and walking the Camino de Santiago with her husband.  Her passion is helping Caregivers Carry On as well as others who need encouragement and a bit of inspiration.
Contact Breeda: [email protected]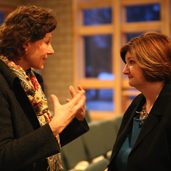 Ypsilanti District Library
The Caregiver Coffeebreak: Q & A with Breeda Miller
Caregivers face many challenges and Breeda Miller knows how that feels.  In her new book, Breeda provides a soft spot for caregivers dealing with the frustration, exhaustion, and isolation of being a caregiver.  Noted for her work supporting those in the "Sandwich Generation", she addresses the needs of those caring for elderly, frail parents and children still at home. Breeda answered some questions as a preview ...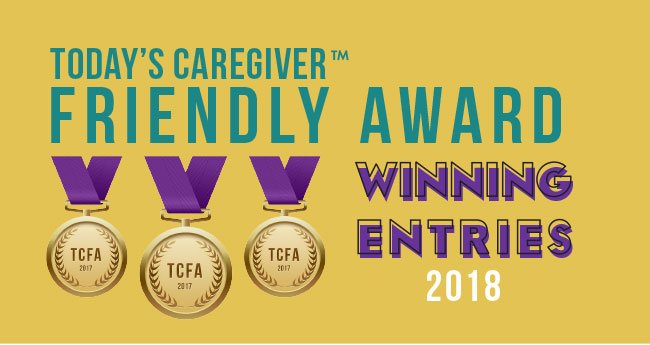 Today's Caregiver | Caregiver.com
Caregiver Coffeebreak chosen for Caregiver Friendly Award
The compact size, uplifting and soothing tone and broad range of creative ideas is designed to inspire Caregivers to care for themselves and provide care with dignity for others.