Breeda helps Caregivers Carry On.
You are a hero. A tired hero. I can help you find ways to take care of yourself and not feel so isolated.
I was my mother's caregiver for many years - including hospice care in my home. I had no training, no experience. I didn't know what I didn't know.  All I knew was that I loved my mother.
I wasn't prepared to deal with the exhaustion, frustration, and isolation I experienced as a family caregiver. I was shocked by the sense of isolation and loneliness I experienced. That's why I wrote The Caregiver Coffeebreak and created the programs that help Caregivers Carry On. I'm especially excited to share with you the Caregiver Clubhouse - stay tuned for details!
My motto, "Take a break, BEFORE you break" is just what the doctor ordered.
Book Breeda to speak at your next event
To get in touch with Breeda Miller about speaking at your upcoming event:
Call: (734) 428-0847
Email: [email protected]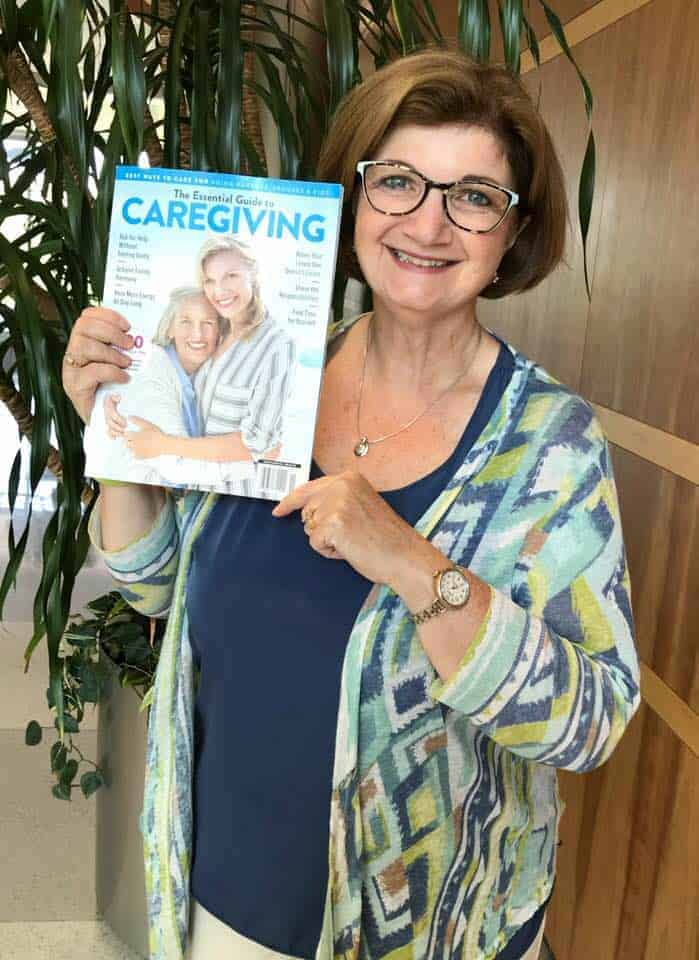 Essential Guide to Caregiving
Breeda Miller was recently featured in the national publication The Essential Guide to Caregiving, Centennial Media, 2018.
Appearances, Affiliations, and Awards